Limited edition of 75 pieces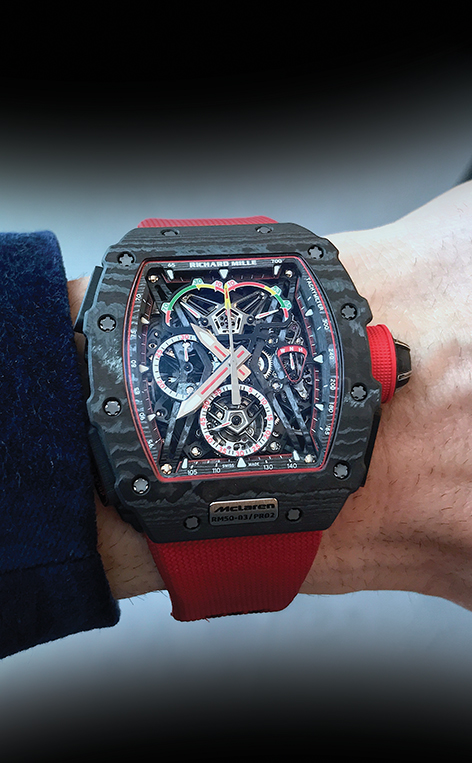 The Richard Mille RM 50-03 watch McLaren F1 Split Seconds Tourbillon Chronograph weighs just 40 grams. This achievement makes this chronograph mechanism the lightest ever in the world, and that is due to the use of the ultra-light durability materials it uses.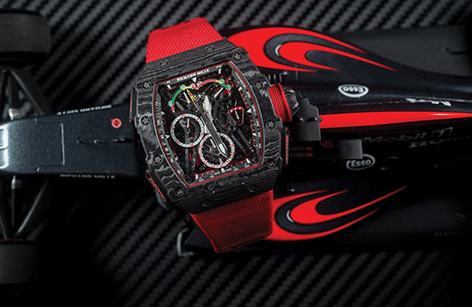 To create this chronograph, Richard Mille has teamed up with one of McLaren Honda's most famous racing car makers. McLaren is world-renowned for its ultra-light and high-strength alloys.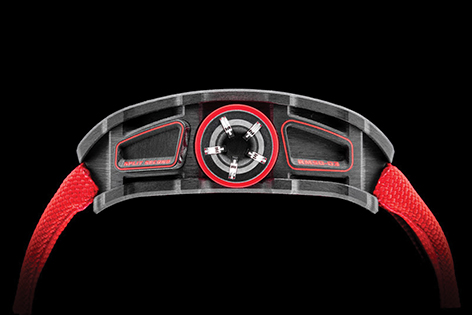 The Richard Mille RM 50-03 was presented on 20/1/17 at Salon International de la Haute Horlogerie (SIHH).
Carbon fiber material with the typical TPT graph used has been improved by the addition of graphene of a nanomaterial six times lighter than steel but 200 times more durable, according to the watchmaker.
Richard Mille collaborated with the University of Manchester, where he was responsible for the creation of this new graphene, by Professor Andre Geim, who in 2004 won the Nobel Prize in Physics for his discovery.
The RM50-03 has a "record" weight of just seven grams. The base plate and bridges are made of durable and rigid titanium 5 degrees. Some of the chronograph bridges are made of TPT carbon for better support of the Tourbillon mechanism. The company reports that, despite its extremely lightweight materials, it was tested to be resistant to vibrations of 5,000 Gs and have a 70-hour energy stock.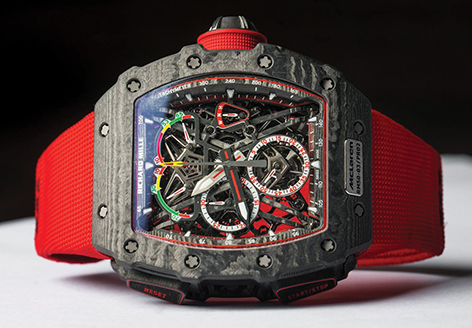 The second gear has a new wheel that now has six columns, unlike the eight previous versions, and the helical spring has been replaced by a blade in RM 50-03.
In addition to its small weight and new developments, RM 50-03 retains all the features of the Richard Mille watch house, including the Tourneau signature. The RM 50-03 will be available with a rubber strap that is improved by adding graphene as well as leather.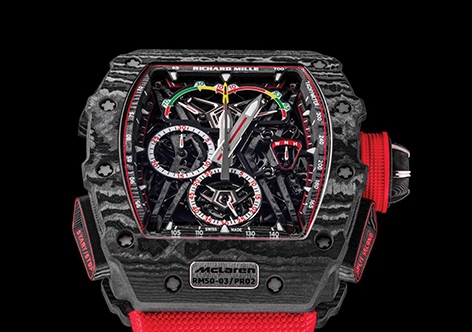 The watch will be available according to the company, from June to a limited edition of 75 pieces. Its price is expected to be 1.085.000€.