Strapless dresses and classic style
Editing: Dimitris Stamoulis
Large and impressive earrings were the real stars of the recent award ceremony of the Golden Globes awards held at the Beverly Hilton Hotel in Beverly Hills Los Angeles.
Many selempritis appeared glittering combining strapless dress with earrings dazzling stones in simple style, mainly earrings drop earrings and-nails.
The jewels are generally preferred by the stars was classic, with colored diamonds, while dominated by the creations of houses Forevermark, Neil Lane and Kwiat.
Several well-known superstar chose for their appearance than platinum jewelry as the white precious metal highlights the brilliance of colored diamonds.
Can the top choice in this year's awards was the earrings, but some guests chose the necklace and necklaces. Of course, the majority of celebrities have chosen to leave "free" their necks and leave, except earrings, bracelets and rings to "leading role" in their appearance.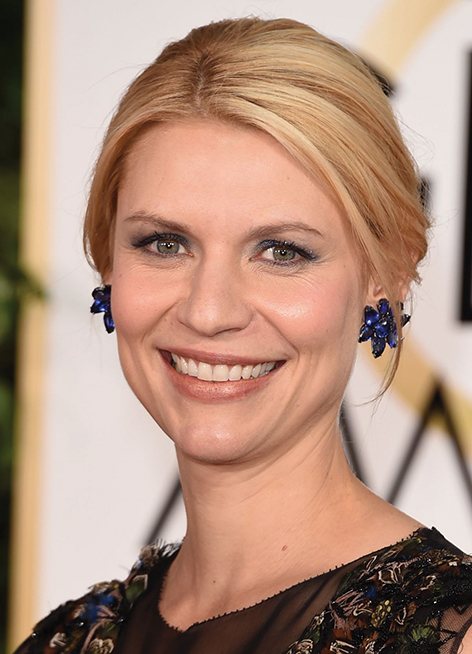 Claire Danes
Claire Danes add a sophisticated touch to the dress of the house Valentino, wearing earrings with bright blue sapphires of house Lorraine Schwartz.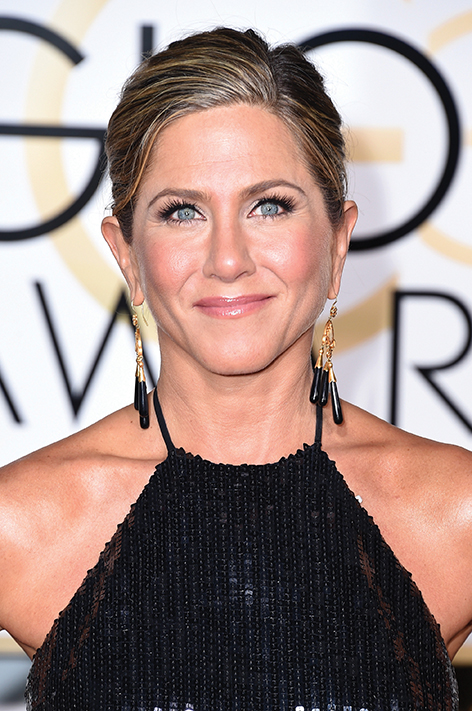 Jennifer Aniston
Actress Jennifer Aniston appeared with a pair of chandelier earrings in antique style, yellow gold and onyx, the house Neil Lane, and a combined vintage bracelet of diamonds.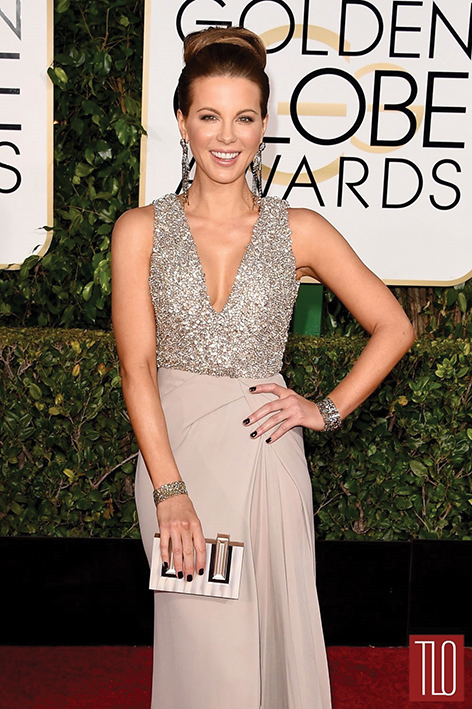 Kate Beckinsale
Actress Kate Beckinsale chose to wear earrings-fringing keychain with the house Lorraine Schwartz, who became a rising trend in this year's Golden Globes. The combined beautifully with stunning bangle bracelets with colored diamonds.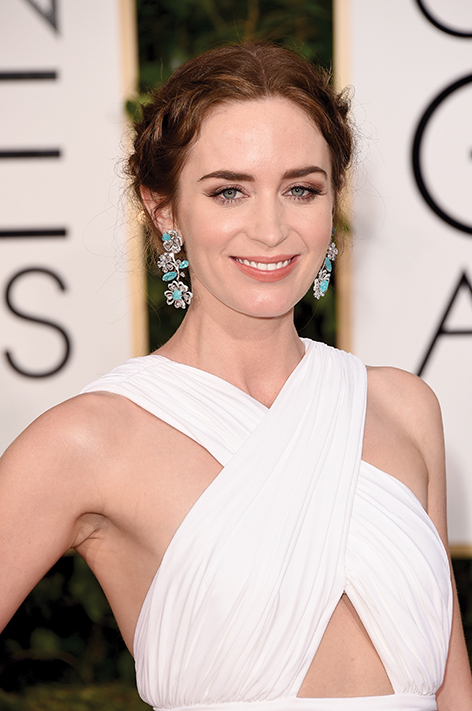 Emily Blunt
Emily Blunt acclaim wearing a pair of earrings separately in Victorian style, inspired by the nature of the flowers, with turquoise and diamonds, of the house of Lorraine Schwartz, and accompanied the appearance of this with a corresponding bracelet.
Naomi Watts
Naomi Watts was not the first time he appeared wearing Bulgari. Everyone agreed that was strikingly beautiful with the necklace which encircled her neck in snake style of diamonds, ideally combined with the yellow dress Gucci.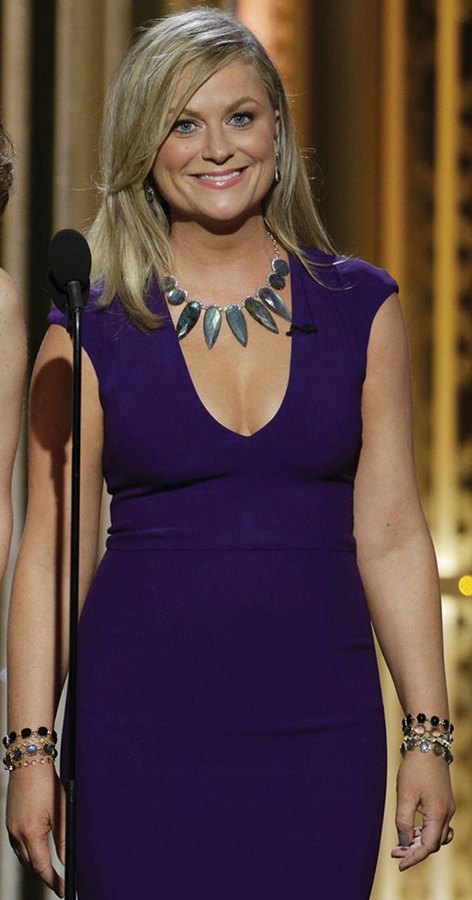 Amy Poheler
A special presence at the ceremony was that of Amy Poehler, who chose to wear a necklace labradorite of Irene Neuwirth.