The most original news came from Tokyo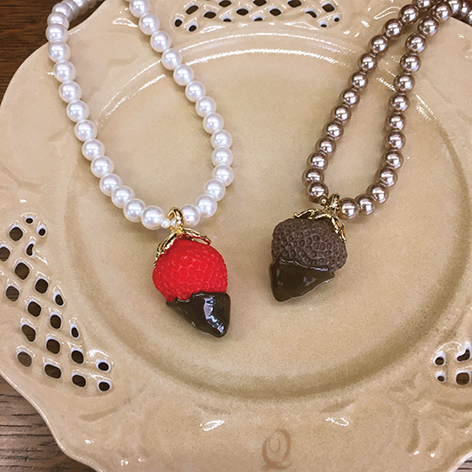 In addition to using the jewels we all know to wear, we can now eat them already.
Q-Pot Cafe is the new hot spot in Japan, which is packed full of well-dressed ladies every day, patiently waiting to try out its unique jelly-inspired jewels.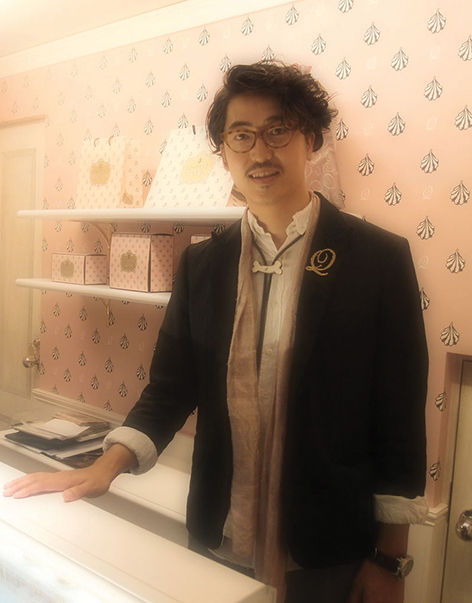 In Japan, following new trends is not just an option, it is a fashion check and is spreading at a very fast pace.
The idea for the business step was launched by jeweler designer Tadaaki Wakamatsu, opening a cute and original patisserie.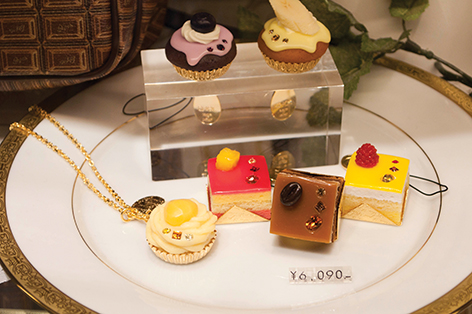 His designs are sweet, literally. Artistically crafted rings and pendants, resembling miniature cakes, biscuits and French spaghetti are adorned with semiprecious stones and hanging in gold or silver chains or even on ribbons.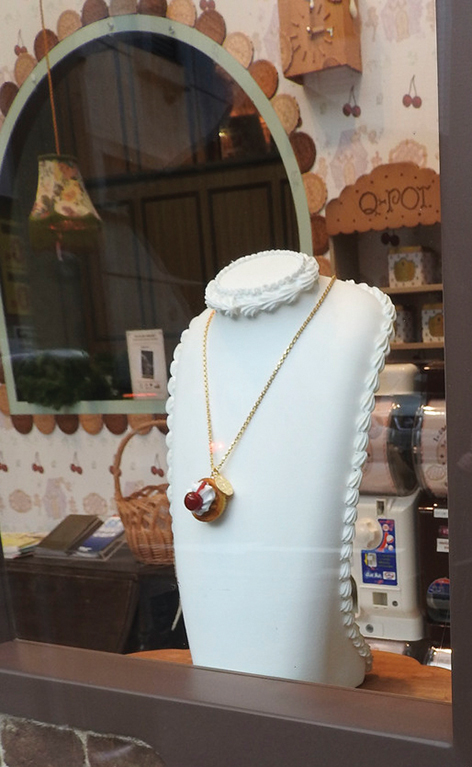 Despite the high cost of $ 50, even for a tiny spaghetti, Q-Pot's success is undisputed. In order to reinforce the concept of "sweet culture", Wakamatsu expanded his artistic creation into the decor of the cafeteria.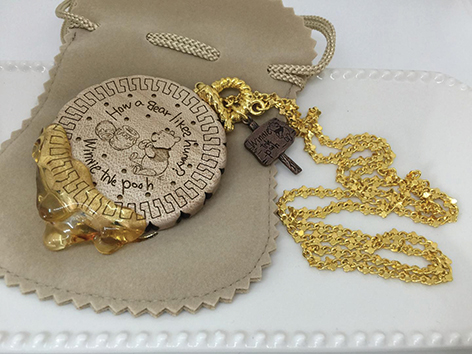 Q-Pot Cafe is ideally located in Tokyo and specifically in the fashionable Omote-sando area, and just as the rabbit house in Alice in Wonderland is impressively larger than its exterior. Customers sit on large common tables, although there are smaller, private rooms.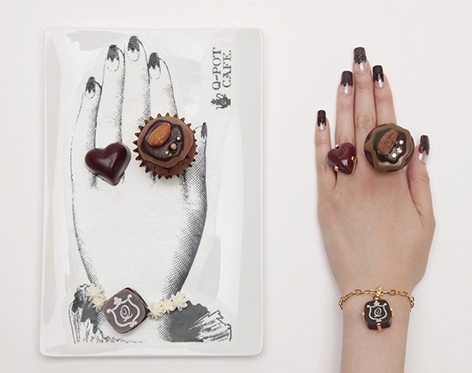 The sweet, pastel rich decoration is just as imaginative as the sweets offered. So you can enjoy cakes, chocolates, almonds accompanied by a wide variety of Japanese tea. Sweet creations are served on specially designed dishes, depicting either a female hand or a female neck, placed on top of them, according to their shape, ring or necklace.