Emotion with horrible comments In the bright night
On Monday, January 29th, the Sag Awards 2017 in Los Angeles was completed. Candidate actors and honorary guests walked on the red carpet giving food to the photographers who in turn did not stop catching the event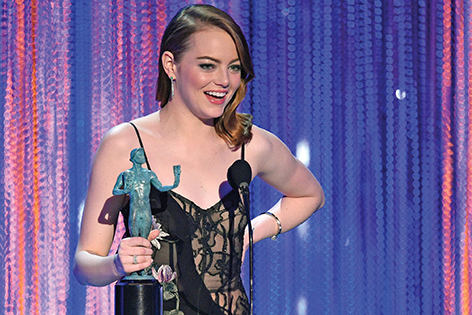 LaMe's great winner and star Emma Stone, excited loses her words by receiving the prize
The Sag Awards is the association of television actors and cinema. The award ceremony takes place one month before the Oscars.
In addition to the impressive appearances in this year's red carpet, the annotations and open positions from the names of the new United States President Donald Trump, on his latest statements on immigrants and the closure of the border, were also missing.
Aston Katser, the presenter of the evening, paved the way for the following statements, saying "Everybody at airports in my own America ... We welcome you"
Julia Luis, receiving her best actor in a comic series, commented "I want you all to know that I am a immigrant daughter. My dad was expelled because of religion from Nazi France and I am an American citizen and I love this country"
Jewel Time during the screening of your snapshots presents the internationally renowned actors with the precious jewels and the houses they chose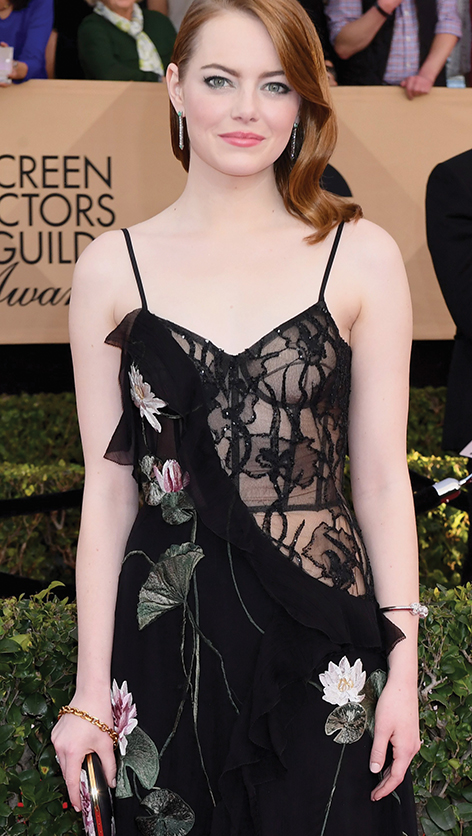 Dazzling Emma Stone has not hidden her love for Tiffany & Co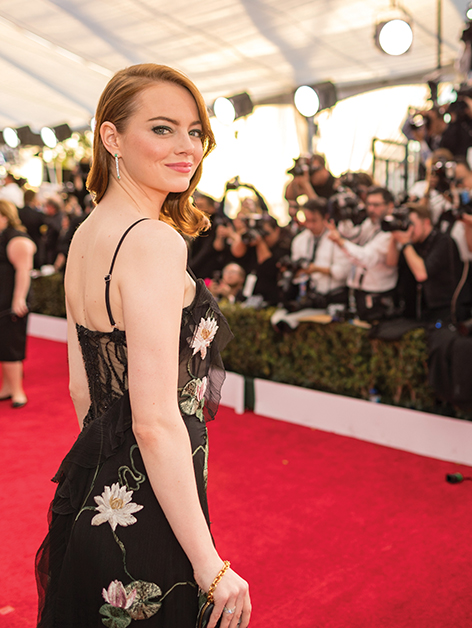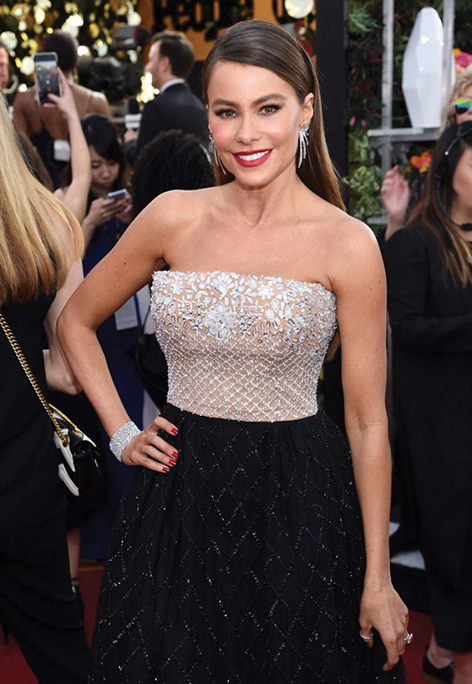 Sofia Vergara with earrings by Lorraine Schwartz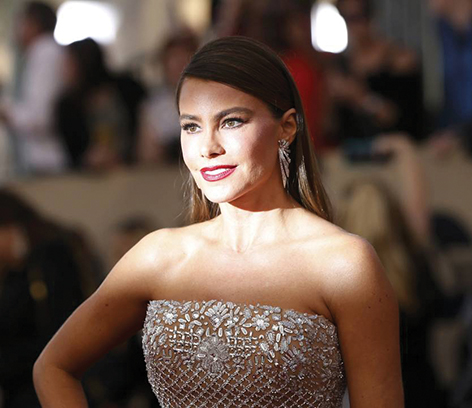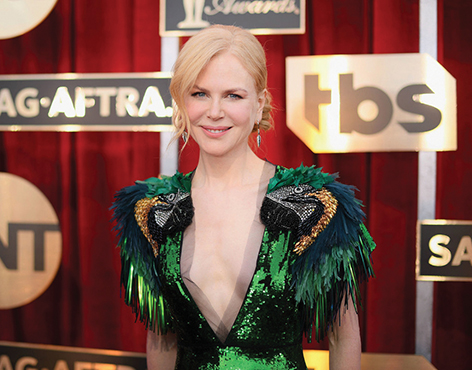 Nicole Kidman with the impressive decollete, among others, also showed the earrings by Fred Leighton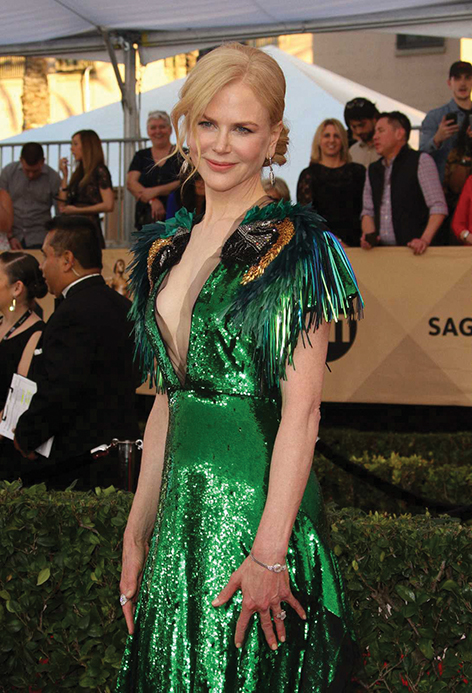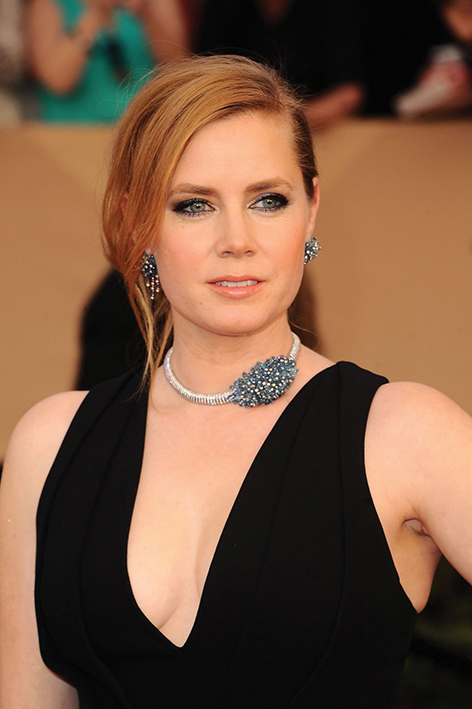 Amy Adams singled out with earrings, necklaces and bracelet all by Cartier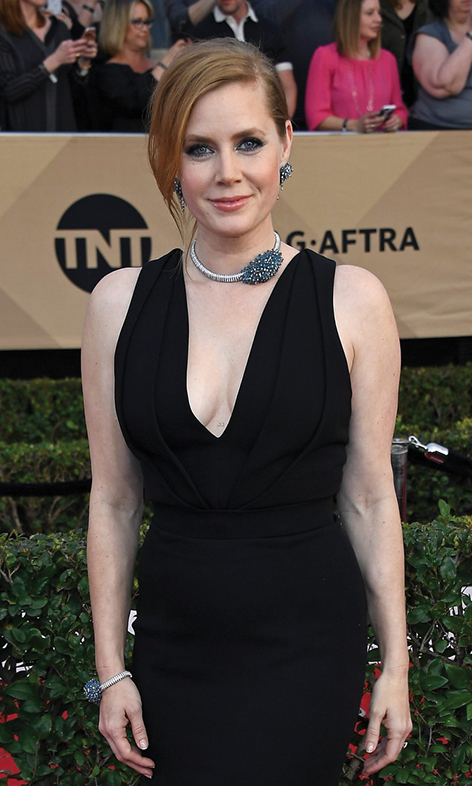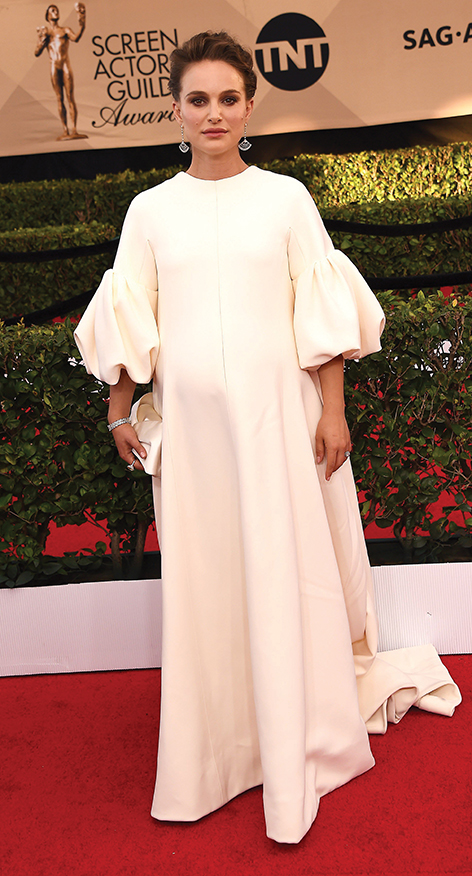 And Natalie Portman with precious jewelery from Tiffany & Co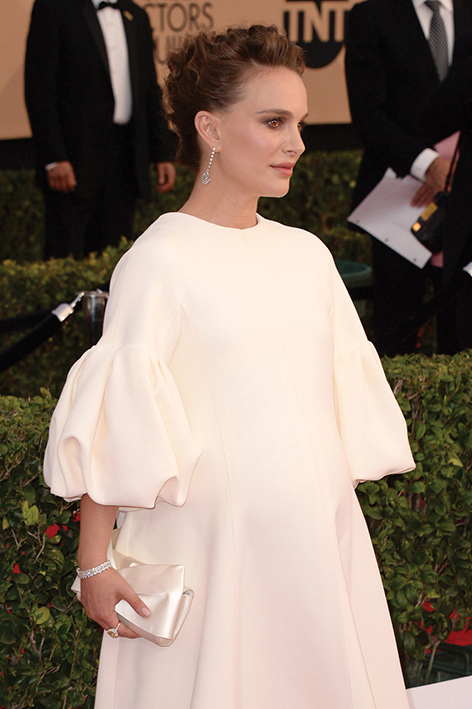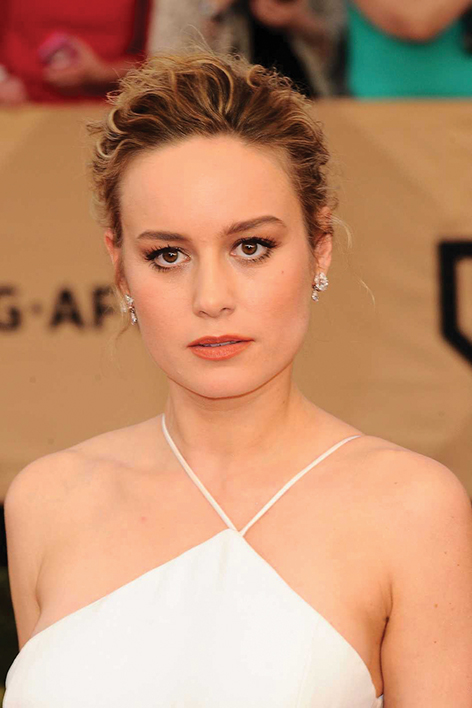 Brie Larson chose only one pair of Repossi earrings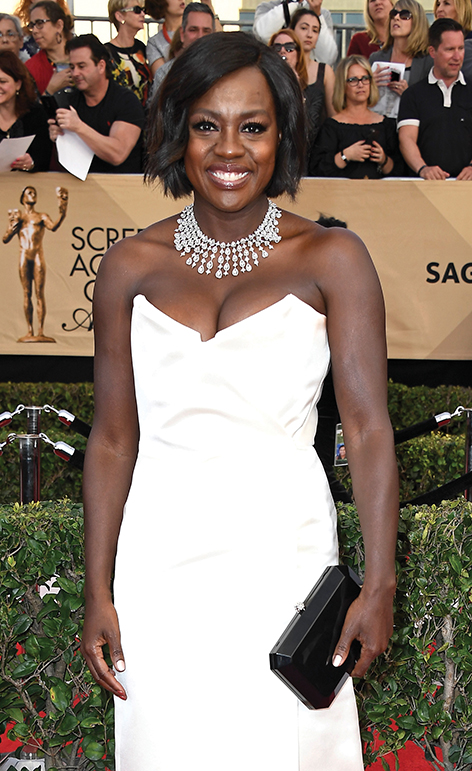 Viola Davis with diamond necklace by Nirav Modi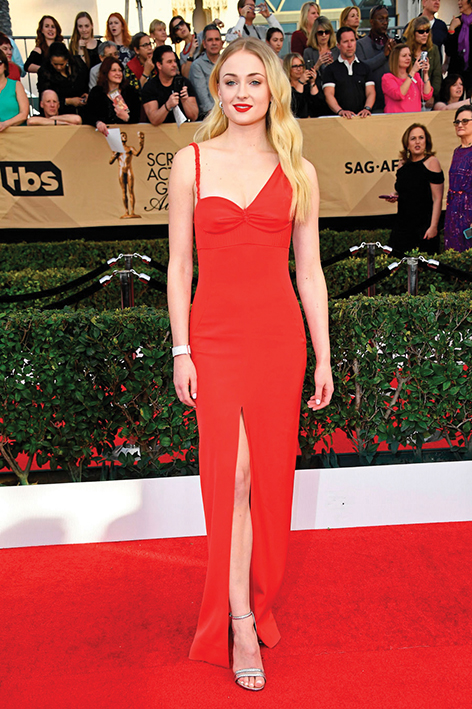 And Sarah Paulson chose a striking bracelet from Nirav Modi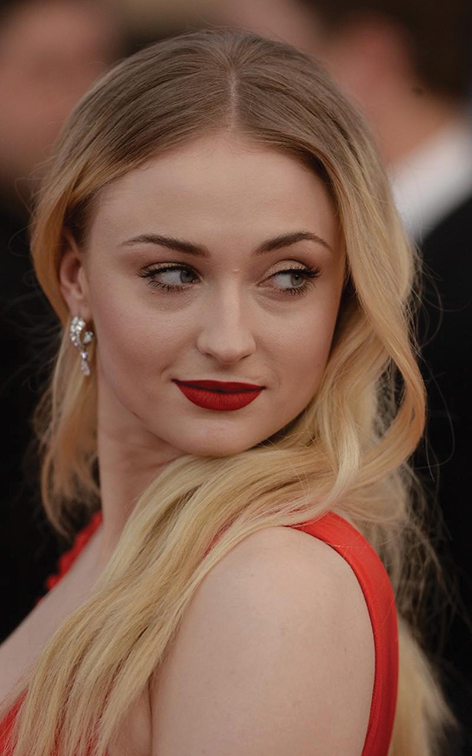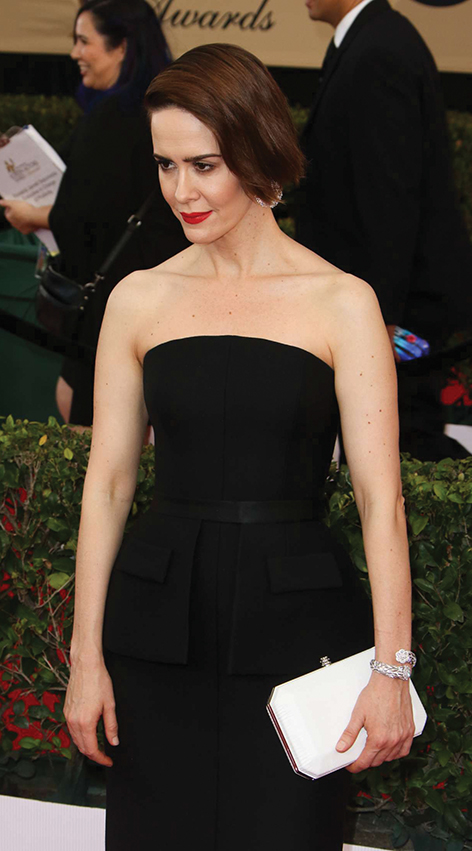 The seductive Sophie Turner with earrings and bracelet by Louis Vuitton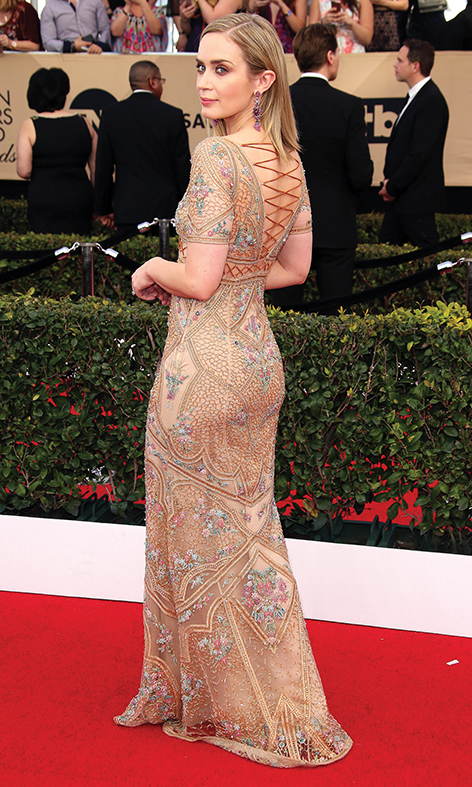 Emily Blunt chose to wear the Lorraine Schwartz earrings together with her toilet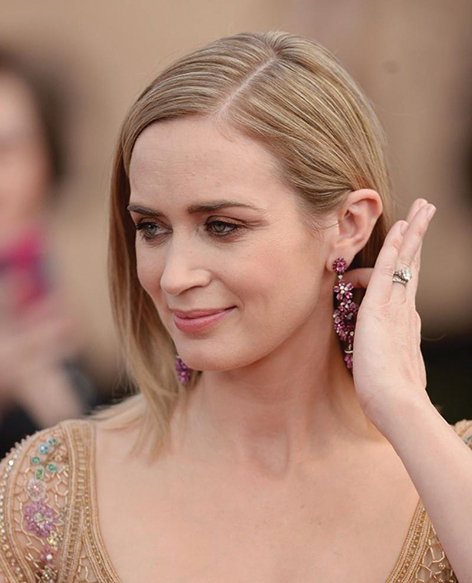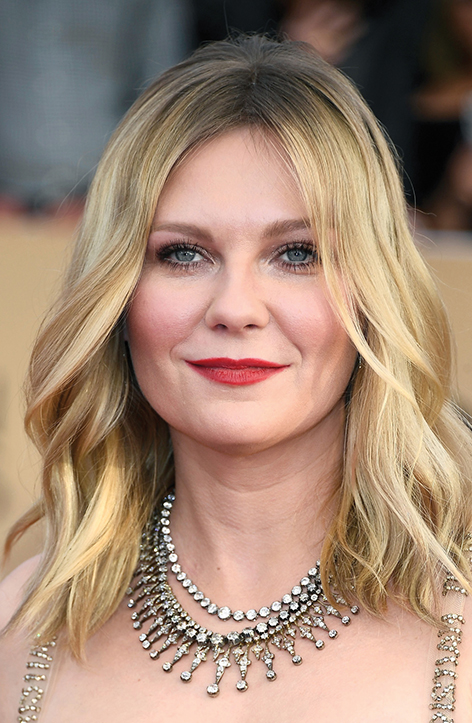 Kristen Dunst with a vintage diamond necklace by Fred Leighton

Stars voting ... gold and diamonds
The award ceremony of the Oscars and the red carpet is one of the most spectacular and glorious events of the world, with numerous celebrities and Hollywood stars and biz show to give the sparkling "present" them. Next is therefore such a night derive some notable trends that relate to the world of fashion and glamor of jewelery.
One of the most important trends that stood out at this year's Oscars were the necklaces and necklaces that adorned the necks of many celebrities. Gold also, like every year, conquered much of preferences, and even this year, was more dominant than in previous years. Mostly this development contributed two reasons: First, the work of LoveGold, very smart and impressive initiative of the World Council of Gold moved around the fashion in jewelry. And second, the very large reduction in the price of the precious metal in 2013. So gold is not only returned to the red carpet of the Oscars, but helped revitalize activity in the jewelry retail stores in the US and other foreign countries
Diamonds were also brilliant as ever, perhaps even more than usual, as the Forevermark, the De Beers' brand that brings diamond jewelery, helped decisively to many celebrities decoration in this year's red carpet, offering jewelry high quality and value mainly tied with white diamonds on white gold and platinum. Finally, notable presence had white platinum, always prefer several Hollywood stars.
Assessing the Oscar night based not award-winning actors, directors and other protagonists of the film industry, but the jewelry companies that offer their masterpieces to Hollywood stars, we would say that they won the "usual suspects", ie firms Fred Leighton , Chopard, Lorraine Schwartz and Neil Lane.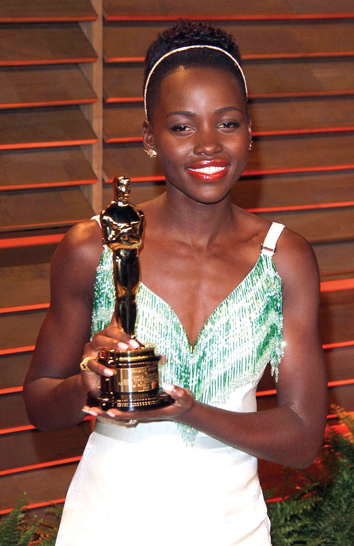 Let's start with the most beloved of all, at this year's Oscars, the actor who won the second actress, the Lupita Nyong'o, which is "dressed" literally from head to toes with jewelery house Fred Leighton, which included tiara from 18 K yellow gold and diamond bracelet 19th century yellow gold and diamonds, wrapped wrist like a snake, earrings 18K yellow gold and diamonds. Wear well ... four rings: a 18K yellow gold shaped frog, a 19th century yellow gold adorned with pearl and diamond, one yellow gold with opal and finally a 1960 18K yellow gold decorated with turquoise and diamond.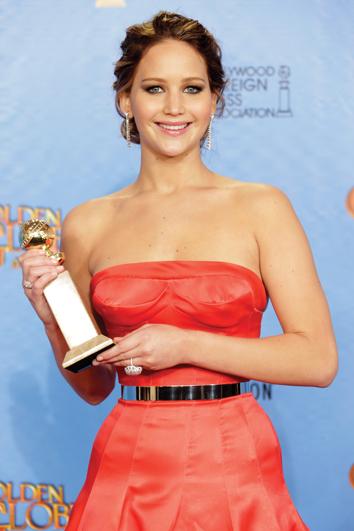 Jennifer Lawrence, which also competed in the category of the second actress, wore a necklace worth 2 million. Dollars, the house Neil Lane, who decorated the ... back. It consisted of rock crystal, diamonds (100 carats!) And platinum. Combine this striking pendant earrings of the same house, platinum and diamonds 10K and ring worth 1 million. Dollars platinum had tied three colored diamonds.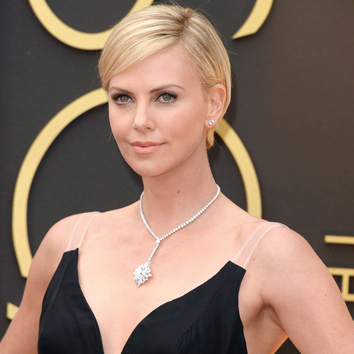 However, the most impressive and expensive necklace the evening wore the Charlize Theron. It was a gem of the house Harry Winston valued at 15 million. Dollars consisted of diamonds 31 carat square cut emerald in an aggregate of smaller diamonds, while all the jewelry consisted of a total of 155 diamonds.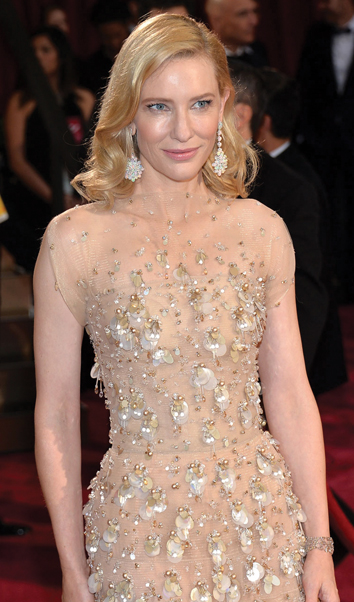 The winner of the prize for Best Actress, Cate Blanchett, and this year has remained loyal to the house of Chopard. For the requirements of the evening wore earrings-drops that brought 62 opal (33 carats) tied with white diamonds in pave style all in white gold 18K. Select also bracelet brown diamonds 49 carat white gold tied to 18K and ring toi y moi with four carat pear-shaped diamond knotted in 18K white gold, all of the same house.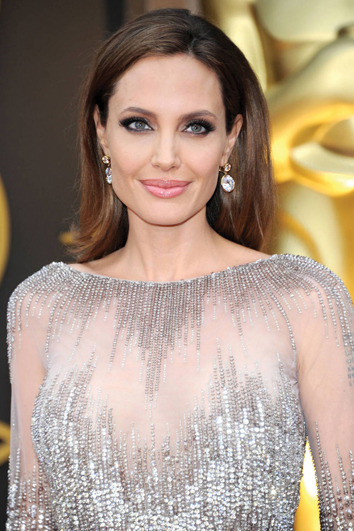 Another star that made sense was of course Angelina Jolie, who chose to wear earrings-drops yellow gold set with round diamonds 42 carat of the house Robert Procop, most established partner Jolie.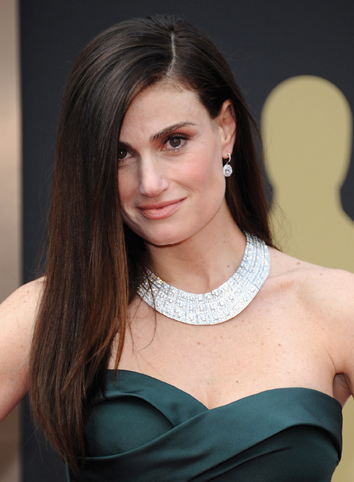 The actress and singer Idina Menzel wore a collar of diamonds 77.12 carats worth $ 300,000 the house Chimento, bracelet with 34.6 carat diamond worth over $ 100,000, and De Marco earrings and ring of Suzanne Kalan. When interpreted the song that won the Oscar «Let it Go», the Menzel wearing Forevermark diamond jewelry along with a bracelet of Natalie K series from 18K white gold, a ring from 18K white gold and diamonds earrings chandeliers and white gold 18K.
Amy Adams wore jewelry firm Tiffany & Co worth 1.4 million. Dollars, according to some media sources. The impressive collection of Blue Book included Earrings 18K yellow gold and beautiful stones as Rhodochrosite, lapis and turquoise combined with diamonds. Also wore bracelet 18K yellow gold with tied yellow square brilliant cut diamond ring from 18K yellow gold with opal fire, pink sapphire, yellow diamond and garnet spesertiti.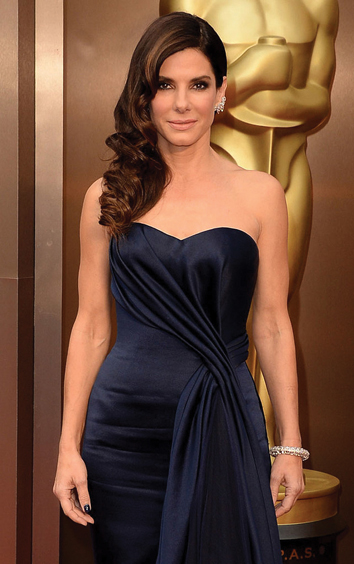 The candidate for the prize best leading actress, Sandra Bullock, chose to wear earrings of house Lorraine Schwartz worth 1.8 million. Dollars, platinum and diamond aggregate, combined with bracelet of the same house made of platinum and diamonds.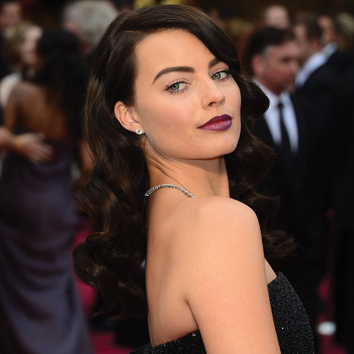 Margot Robbie chose jewelry Forevermark Exceptional Diamond Jewelry by Rahaminov, which included necklaces made of platinum and diamonds 55.26 carats, along with earrings Forevermark by Premier Gem Martini from 18K white gold ring and Forevermark Swirl also from 18 K white gold.
issue 6